PATREON ANIMATION?
on
February 11, 2018
at
5:46 pm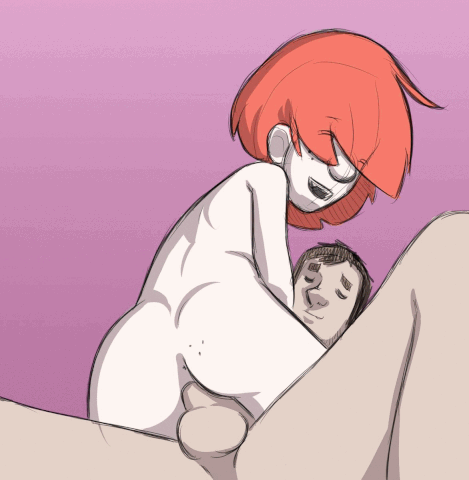 So I called in sick today due to the shit ton of snow outside and afraid of getting in an accident (my neighbor was stuck in the snow and took then about a half hour to get free of the snow bank and yesterday I nearly lost control on the highway. Already am a stressed driver in good weather but we've gotten about 14in in past 3 days and it is a 17 mile trip each way to work… Enough of me bitching about the weather there is PORN TO DISCUSS!
SO I am using the time today to really boost up the VDSD animation with multiple angles and loops to make a "full" scene Here is the first coverage shot, there MIGHT be a second coverage shot if I can find the time but there is already a closeup front view, and am half done with a closeup back view. Planning on minimum getting a closeup of her face reacting to the pounding and a cream pie shot (which will be much more complex than these 6-7 image gifs)
Doing this has made me think that WHY DON'T I DO THIS FOR PATREON? I know I have been failing at the one shots lately (I have like 6 in various stages of completeness but I am finding it hard to stay interested in the characters or stories and when these one shot require 50-60hrs to complete it is hard to find the motivation when not invested in the characters) SO why not focus on a character I enjoy drawing (Zoe of course) and do a really really in depth animation that puts these simple gifs to shame. I was thinking that each month I could post a progress report with whatever animation I've completed to Patreon. This wouldn't be as simple and janky as the VDSD gif. For the gif above I did 6 drawings which are doubled 1234565432 and then looped to create a "smooth" animation. For the REAL animation I would probably double that as well as work in multiple different bounces that keep it varied and more "stimulating". Also would do a ton of different shots giving closeups and X-ray views and maybe even talking. Was thinking when it was done after a year or two I could do a Kickstarter to hire a voice actress to add moans and maybe talking that would have a voice that fits Zoe and make it legit. This is all speculative right now but wanted to gage everyone's thoughts. Would this be something you would be interested in supporting? Would you like to see a 5-10 minute animation of Zoe having some intense sex? Would you become a Patron for continued updates of animated gifs as the reward (I would keep access to the VIP and the one shots that already exist with it).