Christmas 3way (will update as more is done)
on
December 28, 2018
at
5:35 am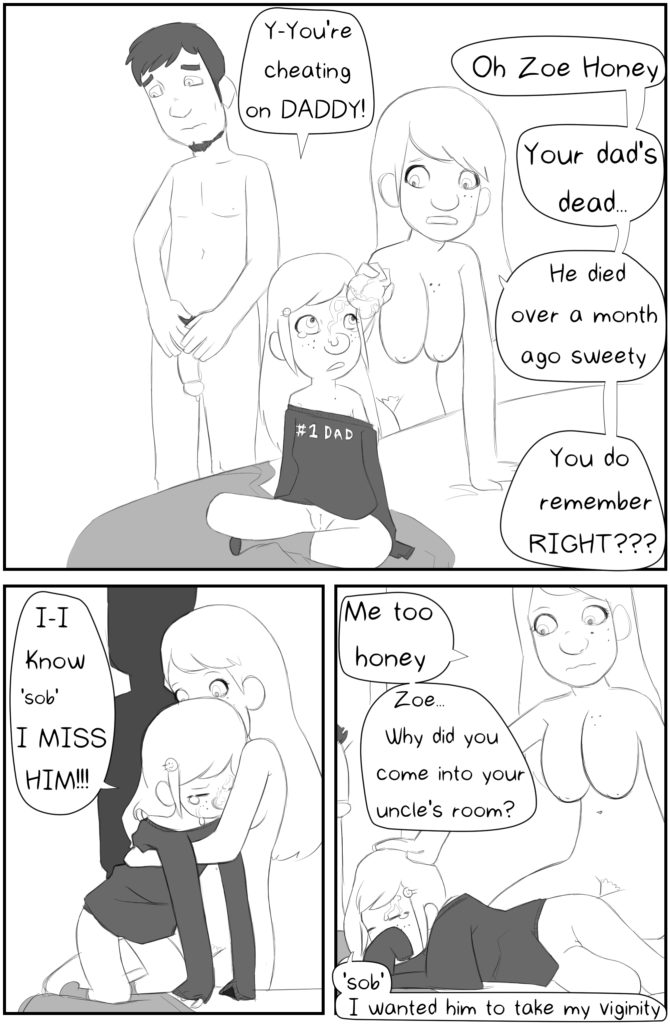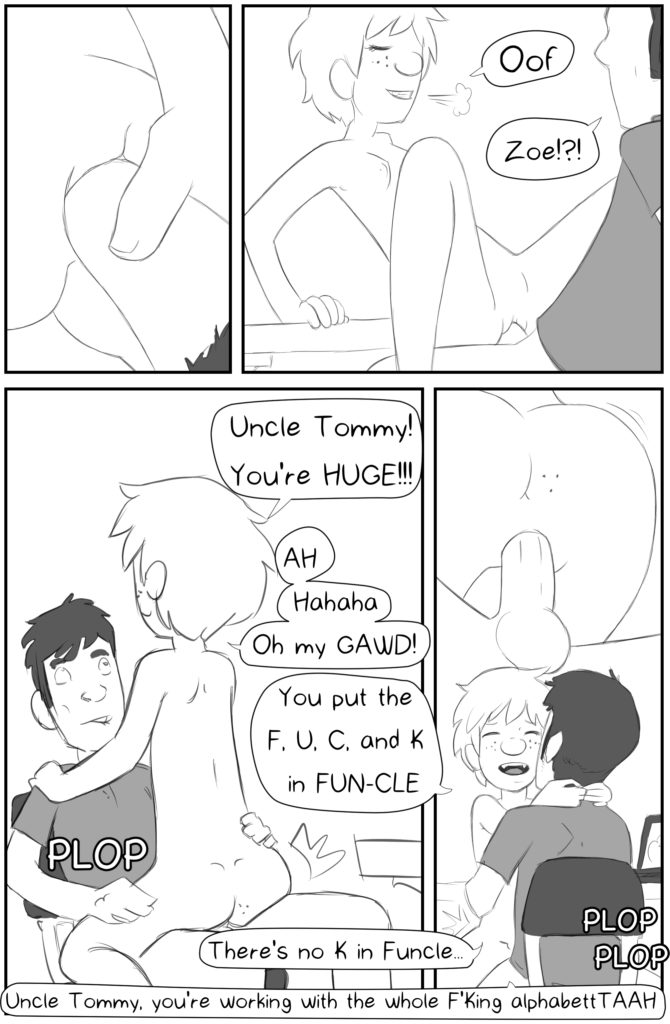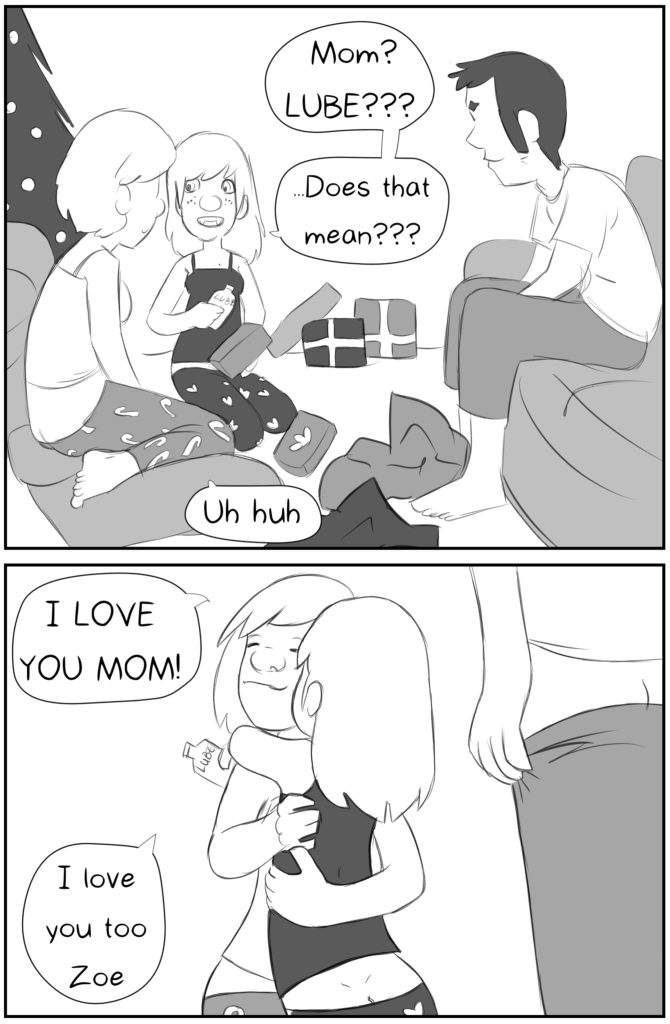 I kinda bit off more than I could chew with this one. I will keep adding pages as they are finished (should have a few done tomorrow but if I don't get it all finished tomorrow it may be till Wednesday for the remainder because of my work schedule). I posted the one shots on the homepage so if you haven't seen them yet be sure to check it out. Also be sure to comment on your best idea for a blowjob achievement name in the Audrey page, not too many people have participated so far 🙁 So far the best one would have to be SUCKCESS in my opinion, but let's see if anyone can top that).
UPDATE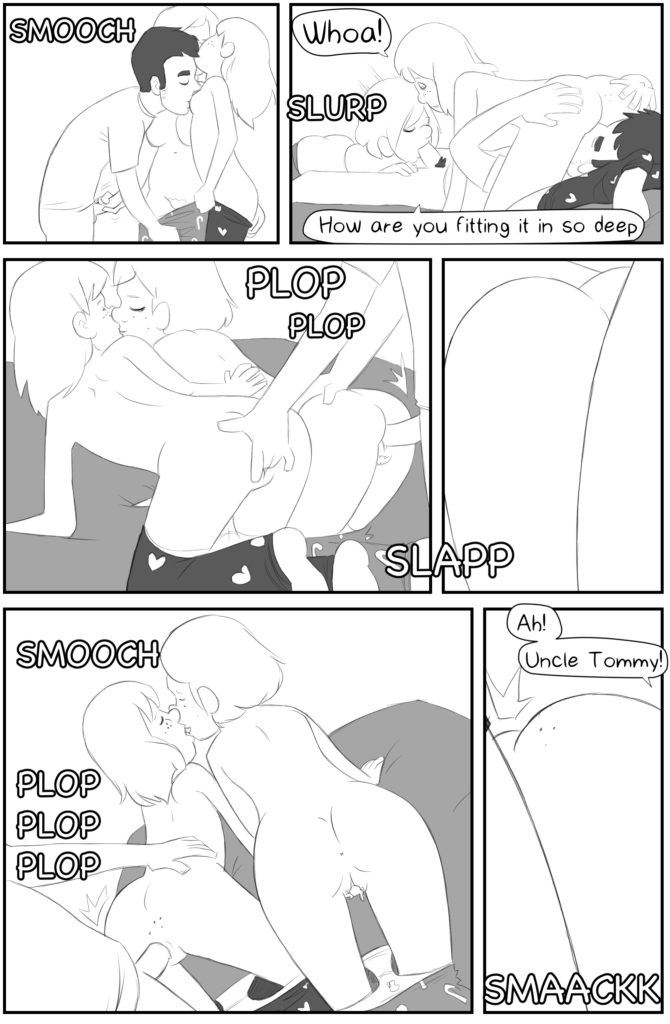 Haven't been feeling well today so not sure if I will manage to finish another page, if not I will try to finish whatever isn't done after work tomorrow night.
Been feeling like shit the past 2 days and am finally starting to kick it. This is probably the last drawing of 2018. I'll be sure to get the last page of this up on Wednesday but by then it will be 2019. Hope it will be a great year for all of you. Friday I saw over 900 of you visit the site, so am very grateful to you all for sticking with me throughout the year and hope to make tons of pages for you in 2019! Happy New Year.
This is the final page. I hope you guys all enjoyed it. I will be posting the last Audrey page tomorrow night, and then next week I hope to get Zoe back up and running.
I ended up going to the emergency room today. Thought I had strep but they say I don't, then they tried to do tons of unnecessary tests on me because they didn't have any of my filework for some reason and thought I was dying from liver disease… Had to stop the doctor when he called for a catscan, "I told them WHY, I came in for a sore throat and frequent fevers" I then had to explain to them about my blood disorder and my liver and my yellow skin… The doctor seemed unfamiliar with it and actually pulled his phone out and googled it… it was funny watching him feel like an idiot for having an altrasound done on me and trying to catscan me. Good news is they made me drink some awful stuff that they said was steroids and I'm feeling much better now, still getting occasional coughing fits and still had a fever I had to break tonight but the sore throat seems gone except for a little difficulty swallowing. I usually only get SICK once a year, minor things more but something that really puts me under usually only once a year. Hopefully this counts for this year. I hope you all had a better New Years than I did. Thanks again for visits. It neared 950 visitors on New Years Eve 😀