Thanks for another great VDSD
on
February 15, 2019
at
1:52 am
I'd like to thank everyone that checked out my site, both those just visiting and the loyal readers. When I participated in VDSD my first year (back in 2014 I think) I was getting about 40 visitors a day to my site. These past 5 years have seen tremendous growth and VDSD is definitely a part of that.
Today I saw record numbers visit. To all you just tuning in for the first time, welcome. Zoe the Vampire is the story of a girl who likes to wear plastic fangs and pretend she is a vampire. She is a lustful lil' thing and the story mostly is following her sexual exploits as she seeks to experience as much as she can.
I post every Thursday night (returning to normal next week) with a new page. So be sure to check it out.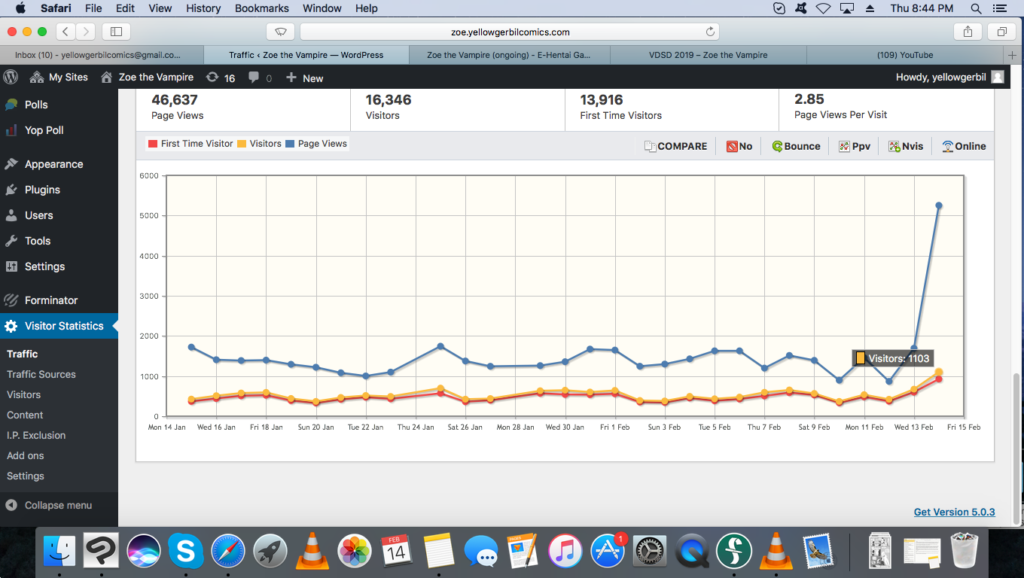 Thanks again to everyone. The ticker just passed 1200 visitors today, more than double my average. Awesome to see.