Audrey pg3
on
December 14, 2018
at
5:43 am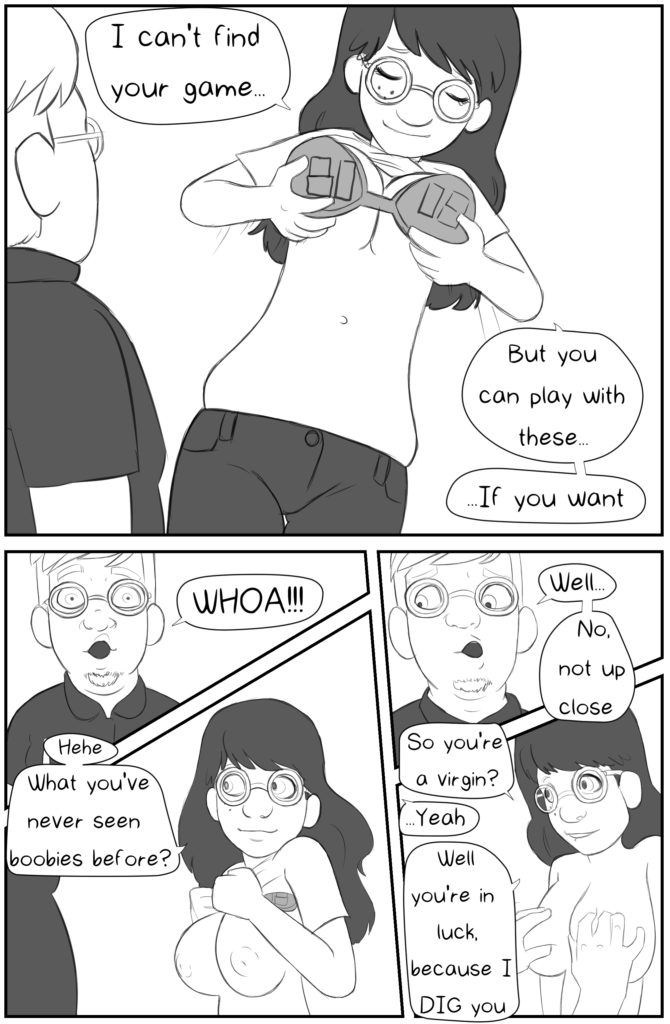 Still waiting on word of Dreams…
So since there seems to be some confusion on this arc I thought I'd clarify. I thought it was pretty straight forward and was really looking forward to doing the first page of this arc for about a year before doing it, and maybe it was because I had it in my head for so long that the meaning was obvious to me…
In the first page she is not turning him away, on the contrary she basically is saying she'll fuck him, but no cumming inside, hence it ending saying "No, you gotta pull out".
It seems that some people didn't connect those dots and again maybe it was just obvious to me because I had been sitting on this exchange for a year waiting for a good time that I could bring back Audrey and introduce Eli into this version of the comic.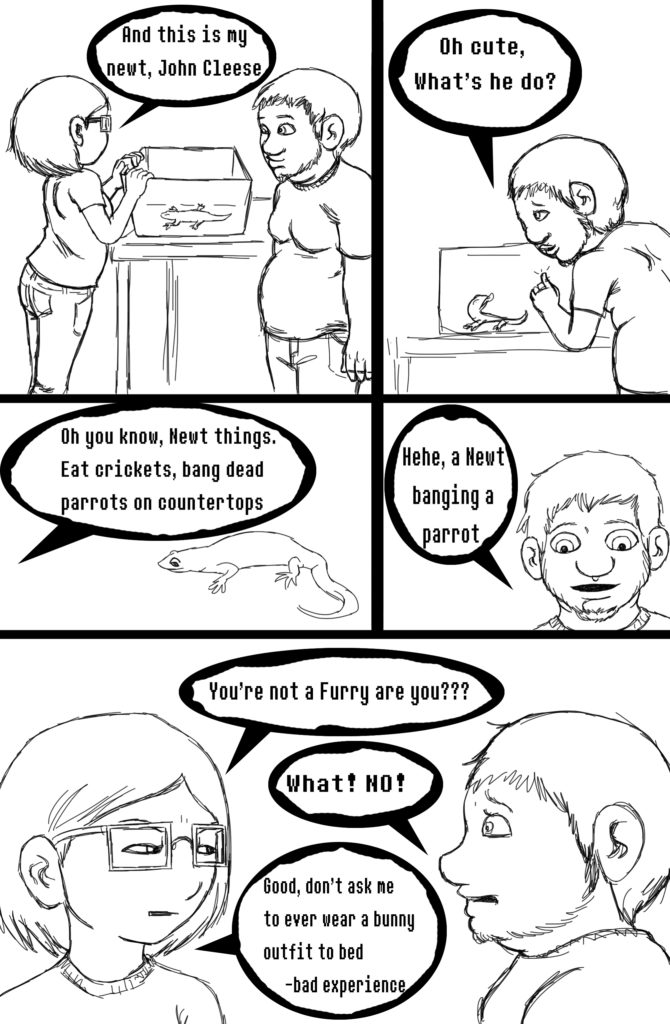 Here is an old page of Ugh!! (Audrey's original comic series) that I did way back in something like 2013 after ending Zoe (the original Zoe was very different from this Zoe and it eventually came back with a pregnant Zoe after about 4 or 5 months). But, like now, back then I didn't know exactly what to do with Zoe so I created this comic as a alternative so that readers had something to check out each week. It was more mature than Zoe with frequent nudity but was still far from porn.