Audrey pg4
on
December 21, 2018
at
5:07 am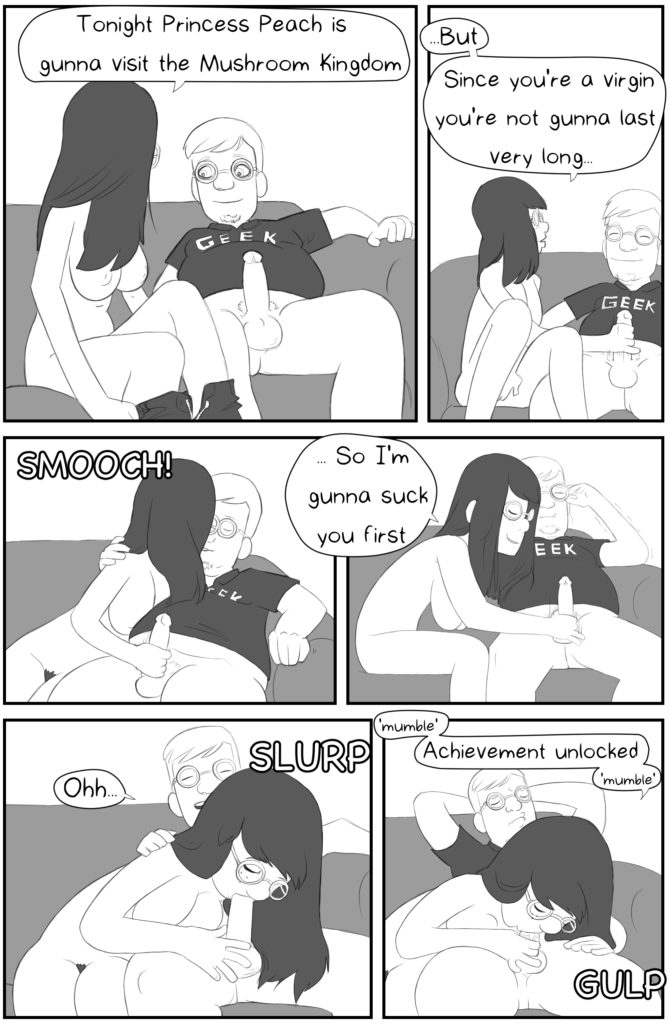 Trying something new, community involvement. So comment on what you'd call the achievement/trophy for first blowjob if it was in a playstation or xbox game. Funniest/best comment will get a free commission of whatever you want drawn.
Also next week I am doing something a little different to celebrate the birth of our savior Santa Claus, I will post one of my previous Patreon exclusive comics for you all to enjoy (currently YOU READ MY MIND is winning but its close) I'll leave voting on that going till midnight Christmas Eve and then post whichever comic has the most votes, so be sure to vote. ALSO, I am doing a special speed arc next week to celebrate Christmas (well the Thursday night after christmas). Vote for which story idea you want a quick version of (probably 2 pages but if can find the time might be 3 quickly done up pages) Each is a story idea that I have in my head as possible future arcs in the main story but want to do something special as a thank you to all of you for taking the time out of your lives to visit my little website. Currently Zoe, Abi, and Tommy 3way story is winning and the voting will stay open till Noon tomorrow (Friday) at which point I will try to draw it as quick as I can as this week is going to be a bit busy with holiday obligations.
You can find both Polls in the blog post below.