New Zoe 3-4
on
March 12, 2020
at
11:40 pm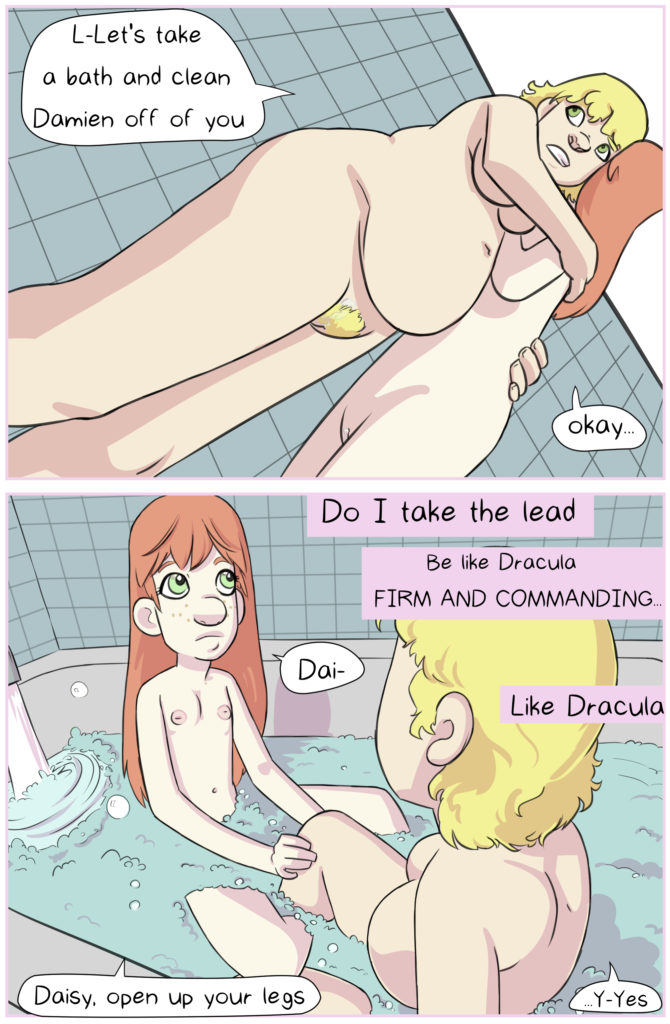 Well no gif of Zoe and her mom, only got 220 comments (at least 40 of those me responding…) I'll try to think up some other milestone that could have a gif as a reward in the future. For those of you that haven't checked it out yet. there is newly opened areas to the site with hundreds of old comic pages between Zoe and Audrey's past comics.
Also those of you that are Sponsus supporters, a new ILMB went up today introducing Bailey to the story 😀 So be sure to check that out.
Unrelated, but if you haven't watched Haunting of Hill House yet on Netflix, check it out. I forgot how good that show is. It's like American Horror story without the awful WB caliber writing. Great characters, great story, some iffy effects but not dealbreaking. Been rewatching it the last couple days and probably will finish the last 2 episodes tonight and had forgotten how good the characters are and even on second watch I was tearing up more than once (I'm a big softy with movies/tv/games). It is based on the same book that the crappy Owen Wilson movie HAUNTING was based on, but it isn't like that at all. Not sure how close to the source material it is but it isn't the same story at all of that HAUNTING movie. The show is about a family that lived for a short time as kids in a haunting house and 30 years later we see how that has screwed with them and there are some really good twists and turns. Give it a shot if you are looking for something that is about tone and atmosphere as opposed to the terrible jump scare infested movies out there.