New Zoe 3-5
on
March 19, 2020
at
11:48 pm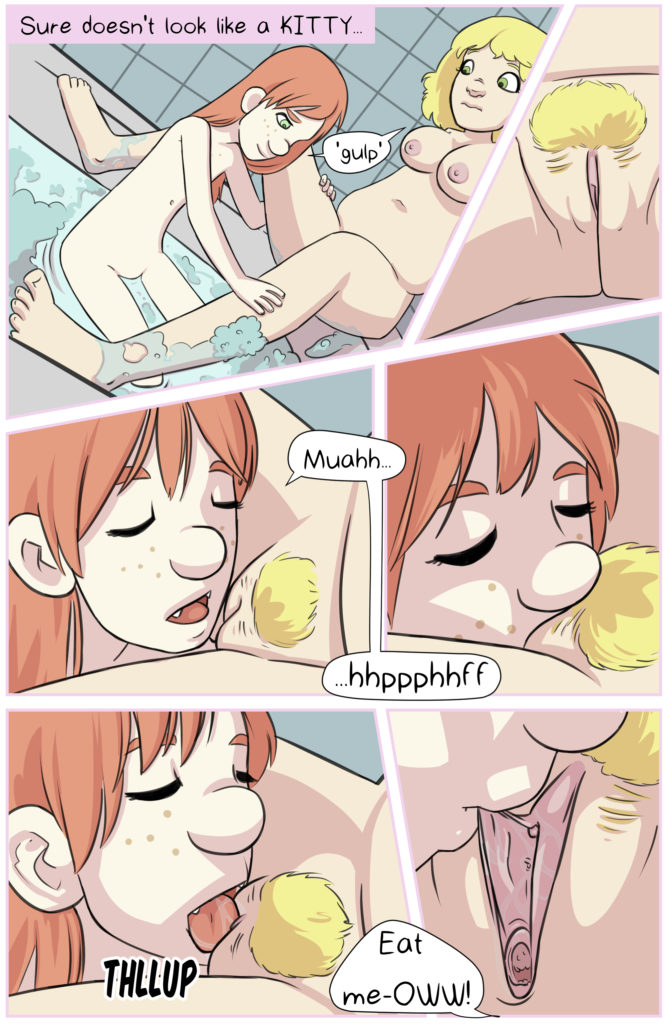 Hope you guys like the page. For those of you confined to your homes because of this stupid hysteria remember there is a huge archive of old Zoe and Audrey comics on this site to pass the time. Hopefully people will start calming down and stop overreacting over Corona, but I will do my part to spread some reason and normalcy. This next week I will get 2 pages for you guys (one a normal page, and the other will be a gif that was commissioned by one of your fellow awesome readers). I will also post an old Zoe page every day till this insanity dies down so you guys got something to look forward to each day. So starting tomorrow night keep an eye out for those postings. The commission is going to be my focus and hope to have it done by Monday at the latest, once it is done I will put it up for you guys.
Also if you donated to my Gofundme and haven't contacted me yet about your copy of the one shot be sure to contact me there, less than half of you have so far. If you didn't donate but want to now and get a copy of the Dad, Daughter, Deflower 18pg one shot comic you still can. You can still donate to the gofundme or if you would rather you can just send 10$ through Kofi with an email you'd like to receive it.
I hope you guys can find food and toilet paper over these next few tough weeks (took shopping at 4 different stores today to find all my groceries for the next week… everything is bare). Wash your hands and remember that the media is blowing this way out of proportion, its not much different than the flu (bit longer recoup time on average but if you don't have underlining problems you got about a 99.5% chance of pulling through, keep perspective and don't let yourselves get taken into a frenzy).