Zoe 1-2
on
August 2, 2019
at
5:06 am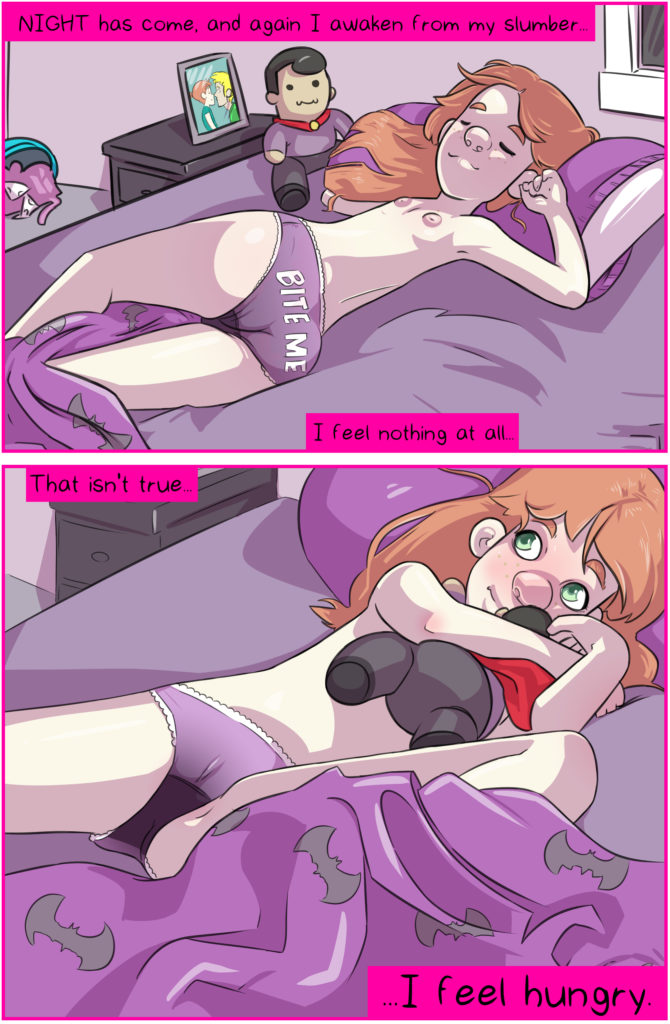 The biggest problem being an artist is self hating your own stuff. We are our biggest critics and the more time that passes the worst the comic looks in my own eyes, seeing only the mistakes that I wish to fix. So that is what I am going to do with all your help. For every 200$ my SPONSUS makes each month I will redo a page. Some may stay pretty close, some like this first page will be completely tossed and redone.
Supporting the site helps me keep this as my full time endeavor and keep trying to make it the best comic it can be. Those that choose to support the site get tons of extra goodies as a thankyou.
(may change down line but as of 3/21) A month support gets a month of-
2$ gets you uncensored access to ShipponGirls as well as access to the Zoe VIP where I post pages as soon as they are done (usually try to keep at least a 1pg buffer)
5$ Access to the exclusive Sponsus comic I LOVE MY BULLY. Plus the 2$ rewards
8$ Access to the Zoe Flashback VIP where I do loli comics for those that have been asking for that. Learn more about what Zoe and Abi and other characters where up to when younger. Also get access to lower tiers.
10$ Access to the VIP XXL where I post things that people commission me. There is almost 100 pages already up there, many of which can't be found anywhere else. Also all lower tiers.
25$ Speed Drawing. Basically the best drawing I can do for you in an hour of time. Commission me to draw whatever you want to see. Includes all lower tiers.
50$ Full color drawing commission. Get a drawing of whatever you'd like to see. 1panel with up to 3 characters. Also get all the VIPs and ILMB.
75$ Full color comic page. Like the full color page but can be much more complex, multiple panels and more characters allowed (basically like any comic page you see by me). All VIPS and ILMB included.
100$ 2 comic pages or 3 drawings. All VIPs and ILMB included.
(original post)
So as you can see some things will change in the reboot. I've decided Zoe wears glasses now (she won't have them on often, instead relying on contacts, and of the 11pgs I've drawn so far she's yet to wear any, but glasses are sexy so at some point she might have a pair on).
Hope you guys like it. I will be posting a new page every week (late Thursday nights).