Zoe 1-6
on
August 30, 2019
at
5:38 am
Zoe might of bit off more than she can chew.
So am working on a animation. Thinking of it being about Zoe seducing her therapist. Gunna take a while before it starts really taking shapes but am going to try to get a few loops done every week (got 4 so far).
Each loop will be pretty simple with between 4 and 6 drawings that can "loop" as the name implies. With enough loops I should be able to piece together a little animation but there will be some limitations (I am only 1 guy, and also am not an animator). So I will have to get creative with things that are a bit too complex for me to animate. Such as instead of seeing Zoe talking I'd show the reaction of the therapist. Making mouths sync and look right would be a ton of work (like 20hrs per conversation at least) and that time could be spent drawing something you guys would rather see, like her getting a creampie…
I'm gunna see where it is in a month and then decide whether to try to do a Kickstarter for it. If I go that route I will be using most the money to hire someone to voice Zoe. That would go a long way to bringing up the production value of it. I am at a loss for how to promote the comic. There aren't many ways to go about getting word out there and my attempts so far have not yielded much. So I think if I can do a little animation then I could post it with a little ad for this site on all the porn tube sites out there like pornhub and xvideos etc…
Here is a look at what I am shooting for quality wise.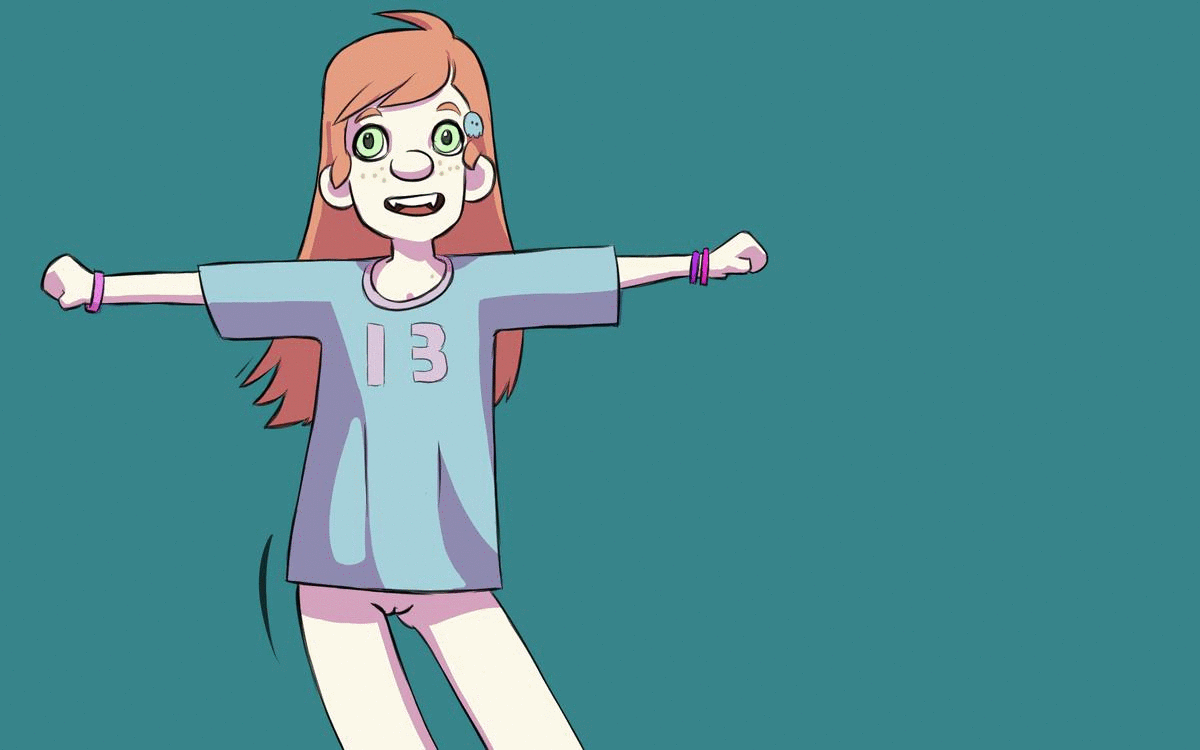 If you are a patron be sure to keep an eye out for some gif previews in the coming days and weeks. Currently building a starting point of Zoe dropping her pants and doing a little dance to charm the therapists "snake".