Zoe 15-6
on
January 5, 2017
at
4:17 pm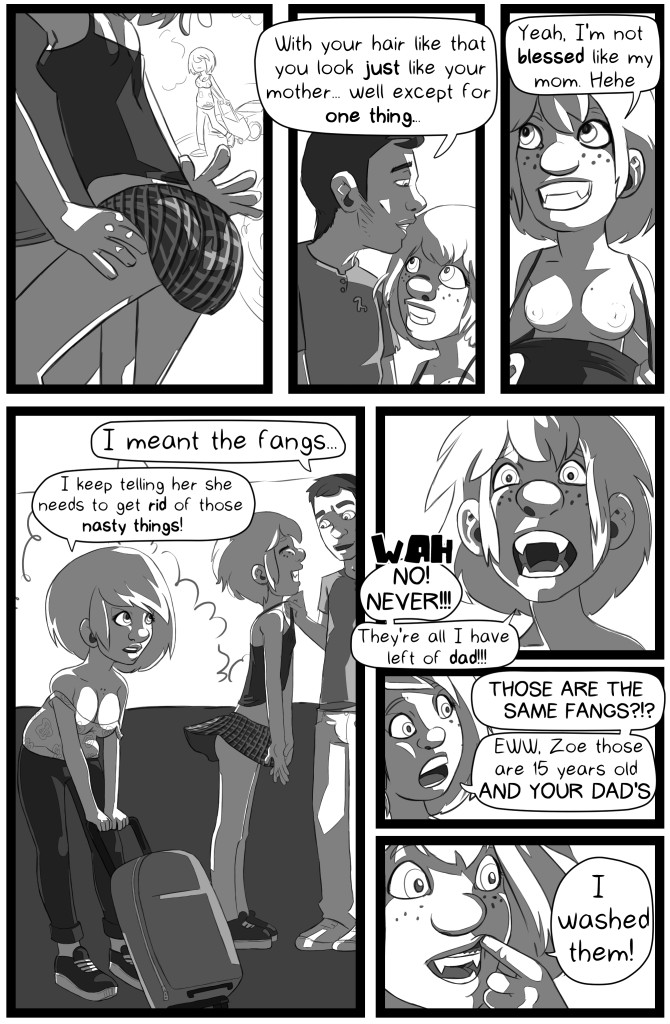 Sorry this page took so long to complete. Between the holidays and another comic that I have made some progress on I got kinda sidetracked.
For those that are Patreon supporters  I will be adding a bunch of pictures today to show what I have been working on the past 4 months as far as trying to come up with a second comic. It still might not be there yet but it has gone through a ton of reimaginings and there are a lot of partially finished drawings that I've not posted. I feel I finally have it where it will be something that I'll want to stick with, partly because it will allow me to draw a cute preggo character which is a thing I like
and it will be years till I can get there in this comic… So keep an eye for updates if it doesn't go back to the drawing board again I might have it ready to start posting in a couple months. The main hangup right now is the look. I am not sure if coloring it is the way to go and might go for a sketchier look as the clean look is slowing things down a great deal.