Zoe 18-2
on
August 31, 2018
at
6:27 am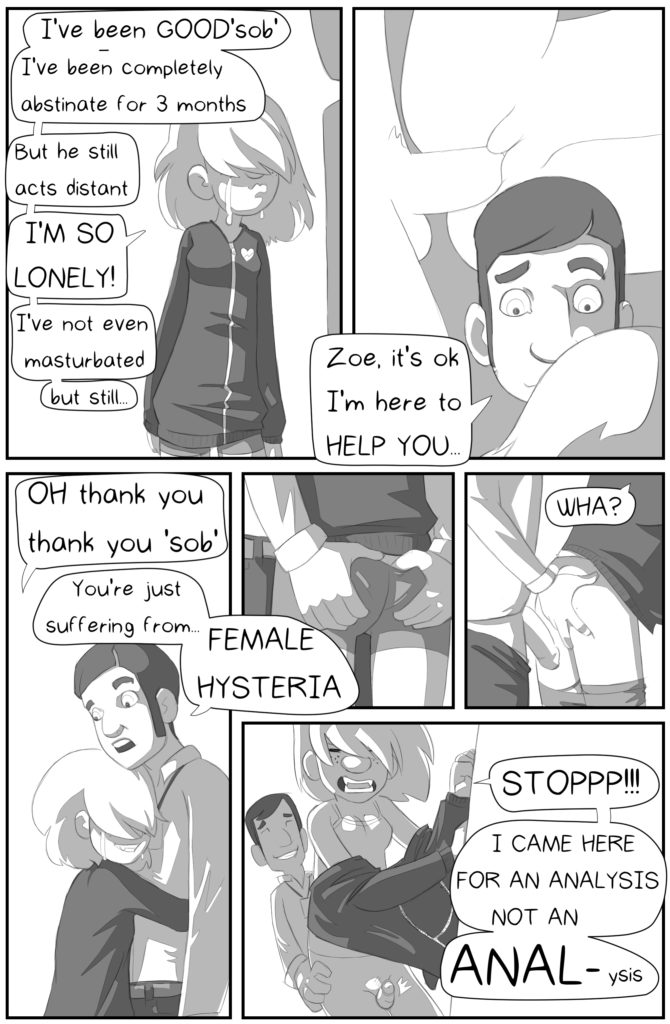 Sorry for the art being a bit underwhelming the past 2 pages, I've been dealing with some technical difficulties. I thought my tablet was dying but it turned out all that was wrong was my pen needed a replacement battery (forgot it even used batteries…) Till I learned that late last night my drawing was getting worse and worse. The pen had a mind of its own and would often go off in a completely different direction than what my strokes were. It made me feel like one of those people with head trauma that needed to relearn how to write there name and was stressful. but seems to be all better now.
onto this page, they say modern medicine is over rated and go back to the old way of things, apothecaries and massaging some clits…
This page is to show that Zoe is taking her self imposed abstinence seriously, the old Zoe would have no problem jumping this guy's bones but she cares about being "worthy" of Damien.