Zoe 20-1
on
January 9, 2019
at
5:29 pm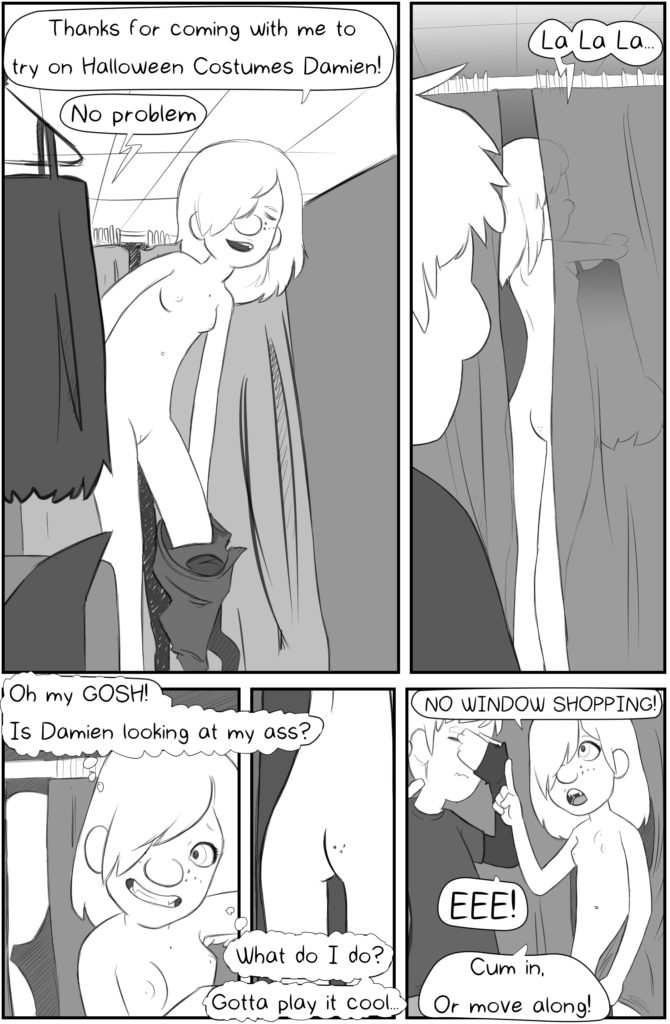 So am posting early to try out something. If 25 different people comment on this page I will post the next page this week as well. I have next weeks page already done as well as expecting to have page 3 done either tonight or tomorrow, so have a bit of a buffer. So if you want double the fun this week be sure to comment.
Comments make me happy 🙂 It is a bit more tangible than numbers on a graph to show that people actually come and enjoy the comic that I work hours of my free time on. I have about 10 or so readers that comment fairly regularly but based on my analytics I have at least 900 people that read my comic. That is a lot of silent viewers, and I am hoping the promise of an extra page this week will get a few more of you to join the conversation.
Here are some things I would love to hear for anyone that doesn't know what to say.
How did you discover my comic (especially anyone who has discovered it in the past 2-4 months as I haven't promoted it anywhere and don't know how a single new person manages to find my comic without advertising).
what arcs are your favorite/ least favorite that you'd like expanded or changed in the reboot
what do you want to see before this comic gets rebooted
So be sure to comment and help get a second page posted this week. The next page is done and ready to go. Just waiting on YOU. Uncle Sam wants YOU… to comment on a dirty comic. Even if you aren't American, especially if you aren't (my analytics says I have visitors coming from as far as Norway and Hong Kong!).
I want 2019 to be a great year and plan to really work hard on this comic. I want to tie up the story in a satisfying way before the reboot, and I want the reboot to be amazing. The more feedback I get the better both can become. Hope to hear from a bunch of you, and have a wonderful 2019!
EDIT
Currently 21 of you have commented. Awesome, and thanks to those of you that have… But we are still short of the 25. Soon as 4 more of you comment I will be posting page 2 of the arc.