Zoe 21-1
on
March 8, 2019
at
5:40 am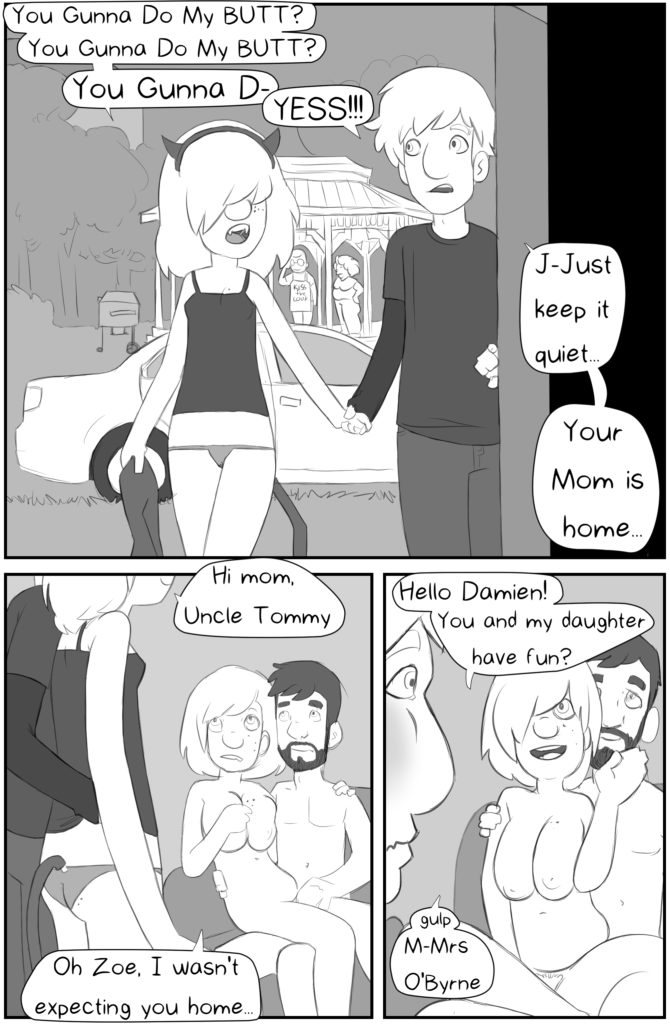 It has begun :D. This will likely be the last arc (with a few pages as an epilogue to wrap it up in a nice bow). This arc is gunna be the longest one yet too, at least 15pgs.
So I was a bit sad to see so few comments this past week. Sooooooo, if you guys comment I'll post 2 pages next week.
Let me know what you think of the page, of what you'd like to see happen this arc. Got nothing to say, game of thrones is coming back with a big incest revelation… I think we'll find out Danerys is preggers with Jon Snow's kid. I've seen so many theories about what these last few episodes could bring from Bran actually being the Night King, to the Night King is just there wanting Danerys' baby as a white walker. Just a month to go, and I am so worried all my favorite characters are about to die. Or, a new Tool album is coming in a few short months (they just announced today it is finished recording), it's only been 12 years…
I currently have 2.5pgs done in a buffer, and hope to at least get that other half done tomorrow. So be sure to comment and next week I will post 2 pages. How will Damien respond to seeing Abi butt ass naked right in front of him? Will Zoe be able to keep their secret or is she gunna blab about getting butt fucked?