Zoe 6-8
on
June 25, 2020
at
11:57 pm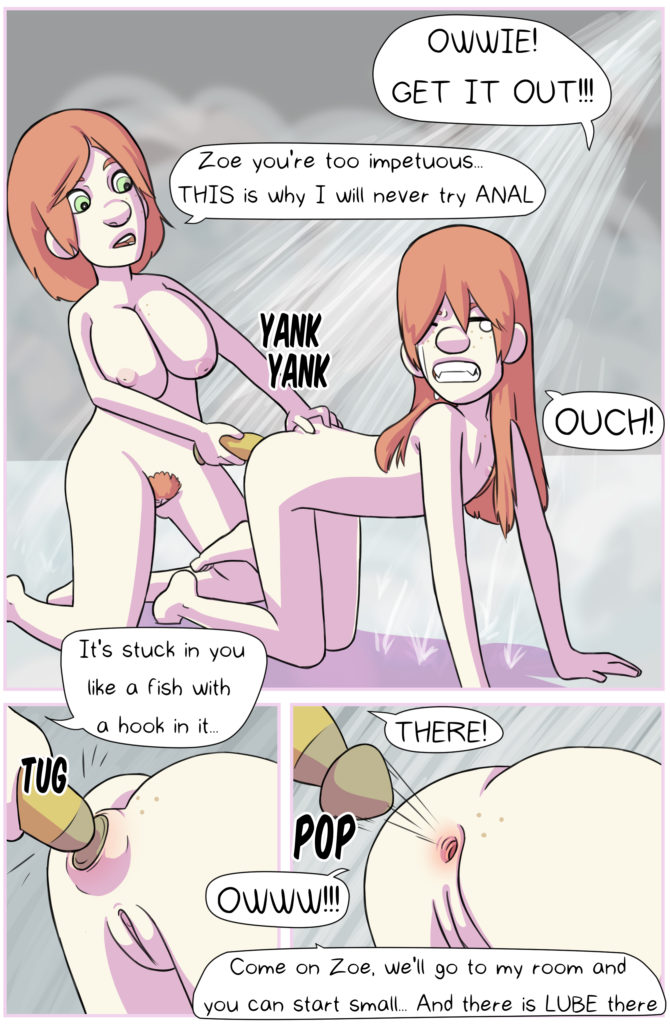 This ends the bath part of the arc, they will be back in Abi's room starting on the next page.
Still need 9 donators to open up the Pregnant Zoe arc, only a few days left.
Also for those that want MORE comics by me, please consider joining the VIPXXL area. It costs between 25-100$ a month but will have tons of commissioned stuff there.
Those that give 25$ a month get a commissioned speed drawing and access to the VIPXXL area. You can also forgo your speed drawing and add 2 months together to turn it into a full color commission.
Those that give 50$ a month get a full color one page commission, like this. You also get the VIPXXL access.
75$ turns that into 2 full color commissions, can be 2 separate things, or a 2pg mini arc. Plus VIPXXL access.
100$ turns it into 3 full color commissions, plus VIPXXL access.
The VIPXXL will be a growing archive of all commissions, the more members the more content for it, with the potential of daily updates if it turns out to be a success (hoping for the equivalent of 20 people giving 50$, so I can make this my day job, and 20 commissions would mean I'd be doing either a page for that or for the site pretty much every day).
If this sounds like something you'd be interested in but not sure you'd be up for every month, you can now also commission me on Kofi and if you do that I will still toss in a month of VIPXXL where you can see if it is worth it to you. I know it is pricey and if you can't afford it please don't feel obligated to support my comic this way. The cheapest way to support me is to comment, but if you have the money to spare I will do everything I can to make it worth it.
If you want to join up just change the amount on Kofi to 25-50-75- or 100 with the recurring option selected and it is like if Netflix would make you a episode each month just for you (if they did I'd be requesting new Futurama every month…).