Zoe 8-5
on
January 1, 2021
at
12:32 am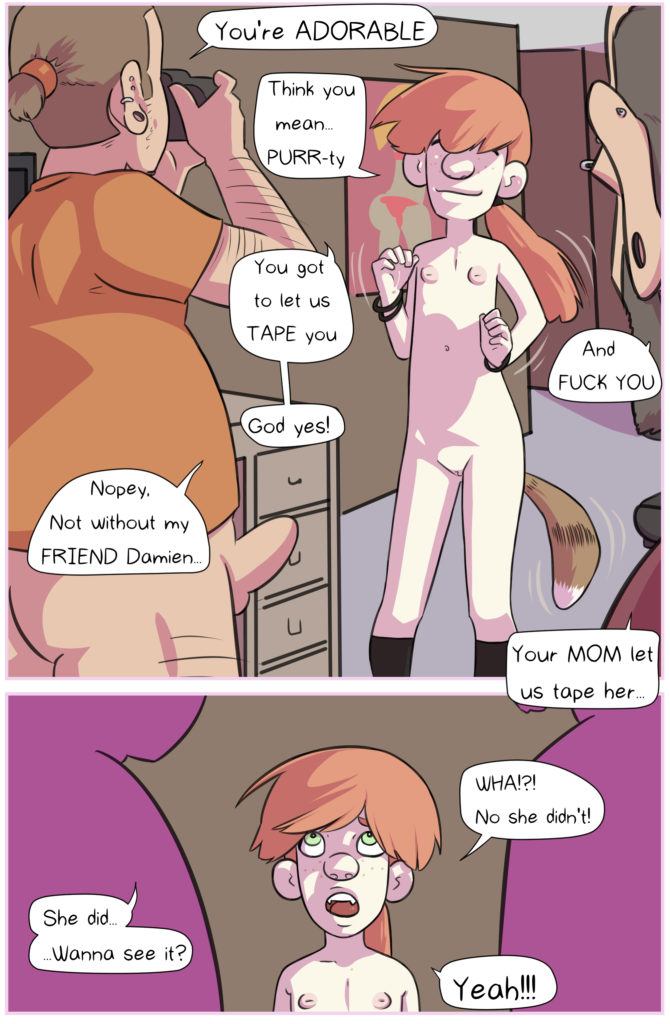 Doing her kitty dance.
Happy New Year everybody. I didn't get any fanarts 🙁 So I picked 2 names in the raffle, and each winner gets a 1 pg full color commission as well as access to the 3 vip sections for a month.
DRUM ROLL…
1st winner is MoneyGrabber
2nd winner is Sal
If the 2 of you can get in touch with me at my email benjaminwarden (at) rocketmail (dot) com I can get you the passwords, also discuss what you would like for your commission. Just know that the commission won't be ready for a few weeks as I first will be doing the monthly ones I have through Sponsus, but you will be able to see all the commissions to tide you over till I get to your winning ones at least.