Zoe 9-5
on
March 25, 2021
at
10:49 pm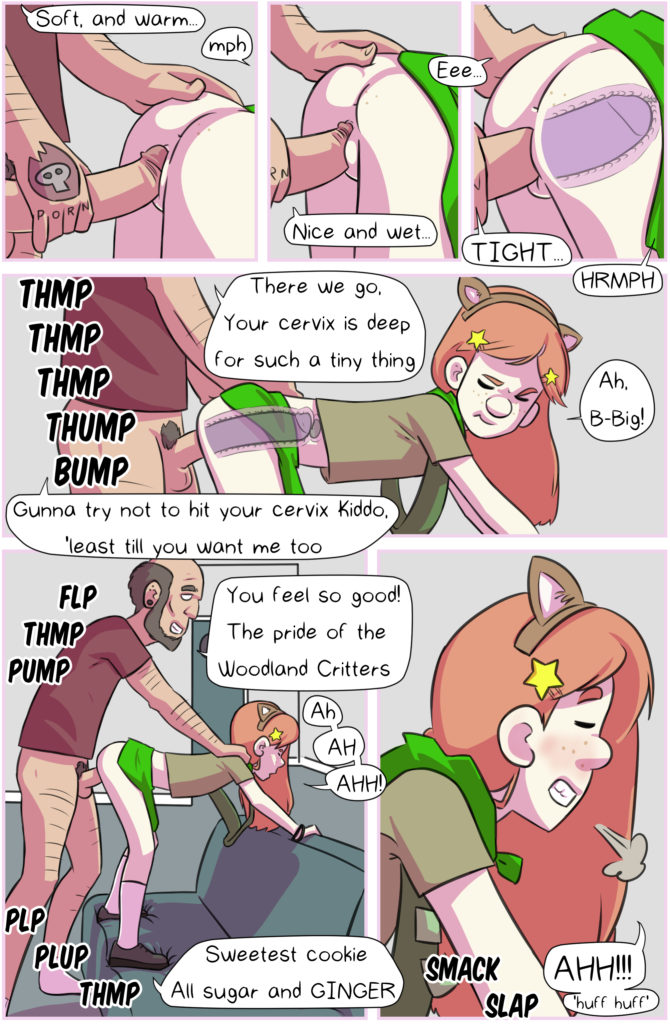 Thinking of having Zoe's pornstar name be Ginger Bites, any thoughts? Originally had thought of calling her Lil Lilith but when I googled that there was like 10 pornstars going by that name.
I am going to try something more to entice people to support me on Sponsus. For every 200$ total raised each month I will redo a page of Zoe. I already redid the first page, so go check that out 🙂 So if April stays where it is at then next month I'll redo 2 pages. Treating this like a reboot of sorts. I'll keep doing the comic like normal but will slowly go through the comic fixing the art and trying to make the comic the best it can be. The ad above is from that first page and that is what I am going to strive to do for all future pages (next weeks Zoe is already done but the one after that is only at the sketch stage so will do it with her new eyes and the red blush to her skin).
Also I plan to add a little more value to the Zoe VIP section, will include just art pages (no word bubbles) of the redone pages, I've not done it so far because often word bubbles are strategically placed to hide awful art, but I am not going to let these new pages pass muster with any part being subpar.