Zoe Arc12 pg12
on
April 27, 2017
at
3:45 am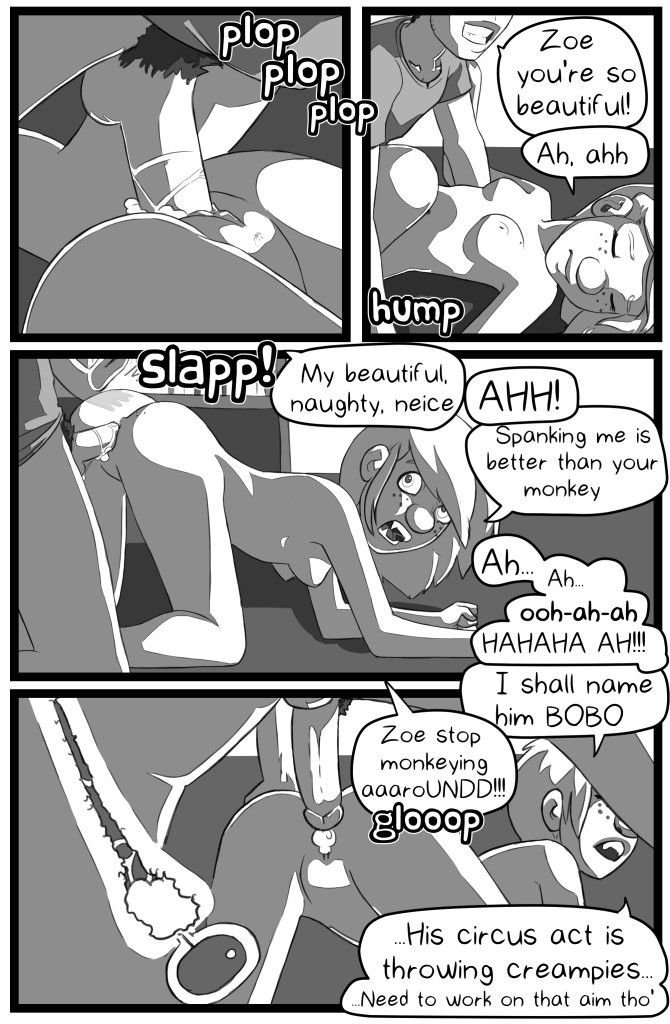 Here is the line of no return ___ and there is Tommy, 5 miles down the road pounding his niece's pussy. and just realized I misspelled niece on the page… damn I before E rule lying to me…
went a little overboard with the monkey jokes… that all came about after the page was drawn, I usually don't write a page till it is fully drawn, with just some basic placeholder dialogue to get the gist of things while sketching.
So for the Patreon supporters, be sure to check out the Patreon profile page, I added the Horizon Zero Dawn fan drawing, I will be adding a speed drawing later tonight as well, and should have the b/w version of You Read My Mind done by the end of Friday (am currently sketching the final page).
The voting for the Kickstarter has been good enough that I will be working on that from time to time over the next month and half before starting the Kickstarter. I currently have 1 page sketched of that but it will be a time consuming arc.