Zoe Arc14 pg3
on
October 26, 2017
at
11:21 pm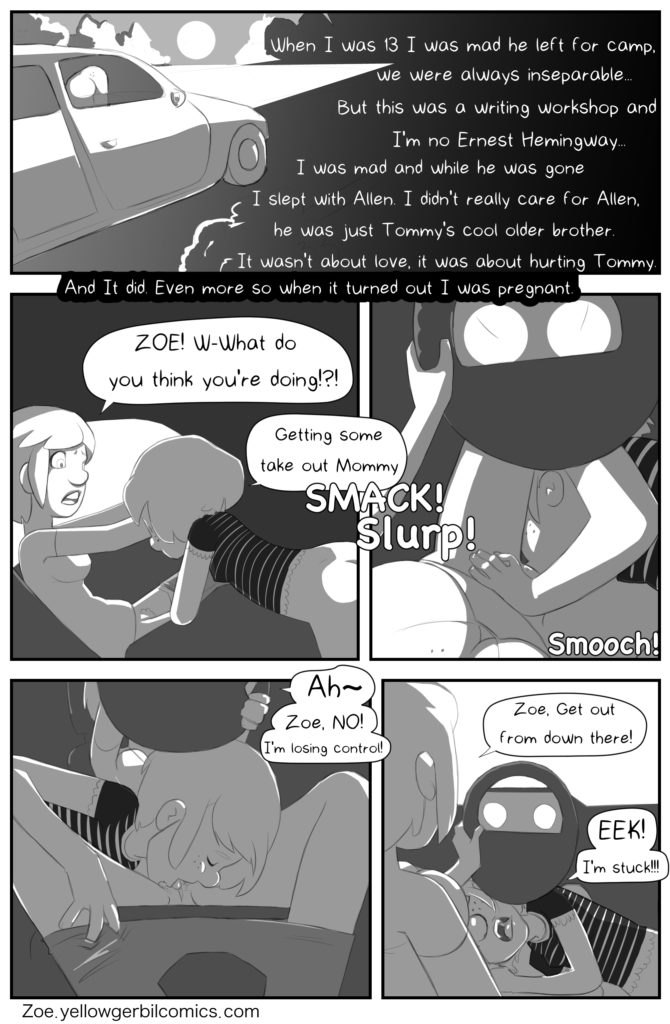 I was freaking out thinking my site was gone forever. Tried to come and post the page and it was giving me some error saying Ubunto upgrade, some of you might of seen it.
So I tried remembering what my WordPress account was to try to get in and fix it and when I finally found a user password combo that let me in to WordPress I was greeted with a empty website that just had a title saying Zoe the Vampire in standard text… Was freaking out for quite a while till I realized it was some unfinished version of a different site, yellowgerbilcomics.wordpress which I guess I must of started at some point years ago. I then went to Dreamhost (the poster of my site) and spent a few minutes trying to remember my login for that one and there it was. I guess it was just some upgrade and by the time I was all in there the site was back up like normal… scared me for a bit though.
with that said, here is the newest page, still getting used to the new setup and not sure if it is just the monitor being different but am finding the opacities I used to use to be wayyy too dark and am slowly experimenting with lighting things up, so the pages might come off a little inconsistent.
Zoe got a nice little taste of her mom, but again it is cut short. Maybe Abi will throw her a bone literally.