on
March 24, 2016
at
4:46 pm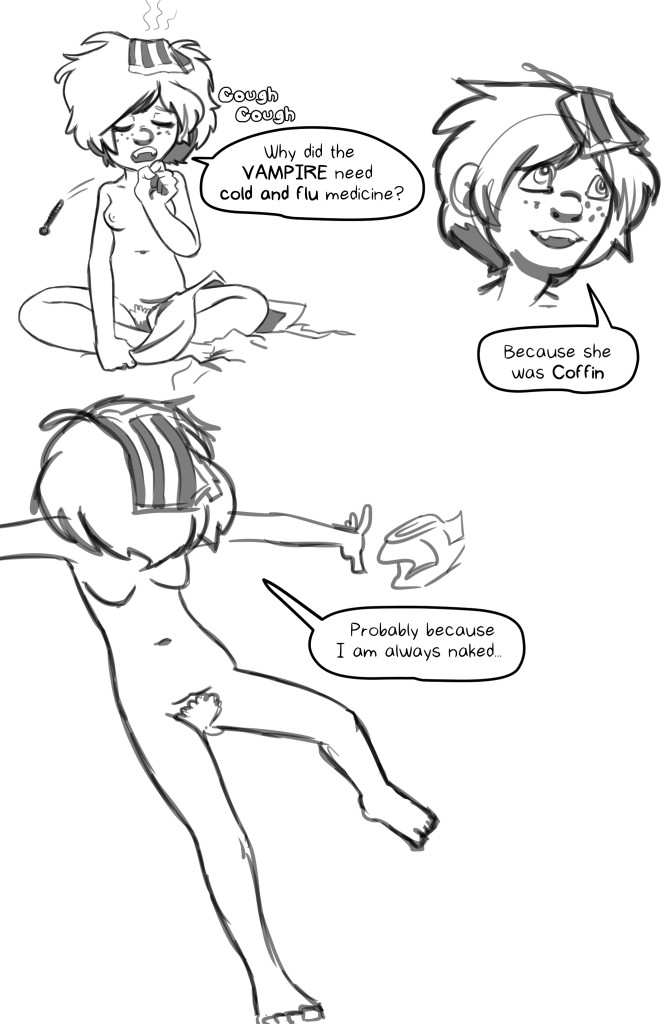 That is a heated towel on her head, not a pound of bacon 😀
So there will be one more arc with long hair Zoe.
upcoming arcs (might be in different order or take 6 years till it reaches (Uncle Tommy's introduction lol)
Zoe and Damien talking about their relationships and moving forward as friends
Zoe anal
Zoe and mom discussing things (caleb, seeing her uncle, and about her past/father)
Starting school.
Then from there a lot of the original comics will finally be getting rebooted and many pages will be sans nudity (there will be moments from time to time as well as new arcs dealing with Zoe's sexual side along the lines of the Dracula masturbation fantasy comic I did about 2 years ago).  The old arcs will be pretty faithful but I will try to add more jokes.