on
December 24, 2015
at
5:59 pm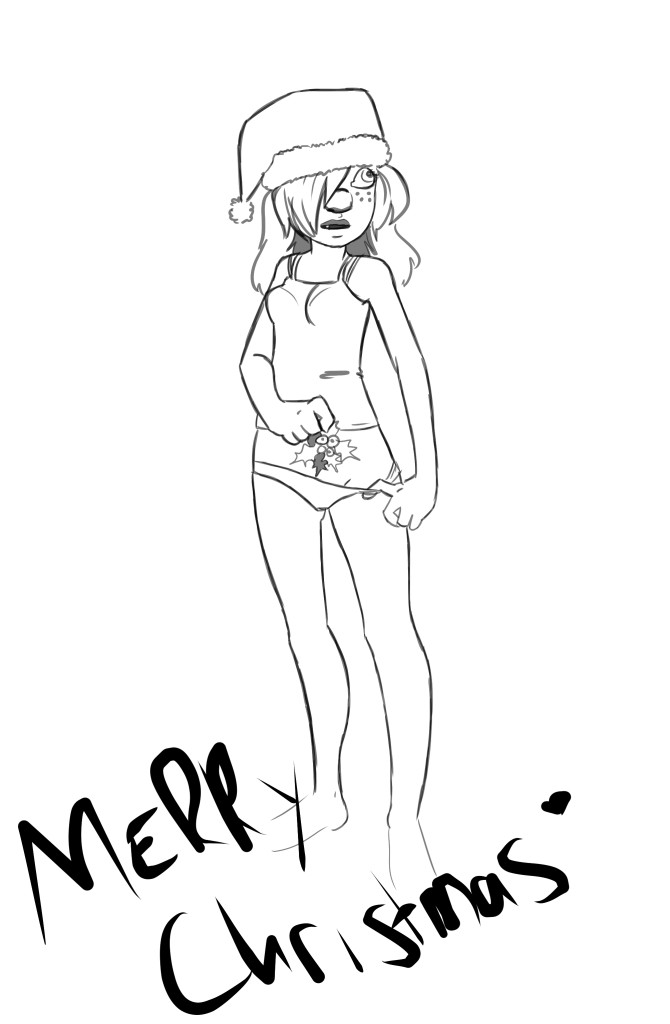 No page this week, instead here is a little drawing of Zoe being naughty for Santa.
2015 is coming to an end, and it has been a busy year, with around 70 Zoe pages as well as dozens of other pages drawn. I think, looking back, that my art got considerably better this year, but I hope that it will get even better in 2016.
Speaking of 2016, I will be launching a new comic starting on Valentines day, to coincide with the VDSD push. Some longtime readers may remember me mention a story about 2 twin witches, well I am finally making some headway with the story. For those in the VIP+ section keep an eye out mid January for early postings of pages.
Thank you all for supporting the site this past year, and hope you will continue enjoying the comic into the new year. I will be posting a page like normal next week.