on
January 18, 2019
at
5:53 am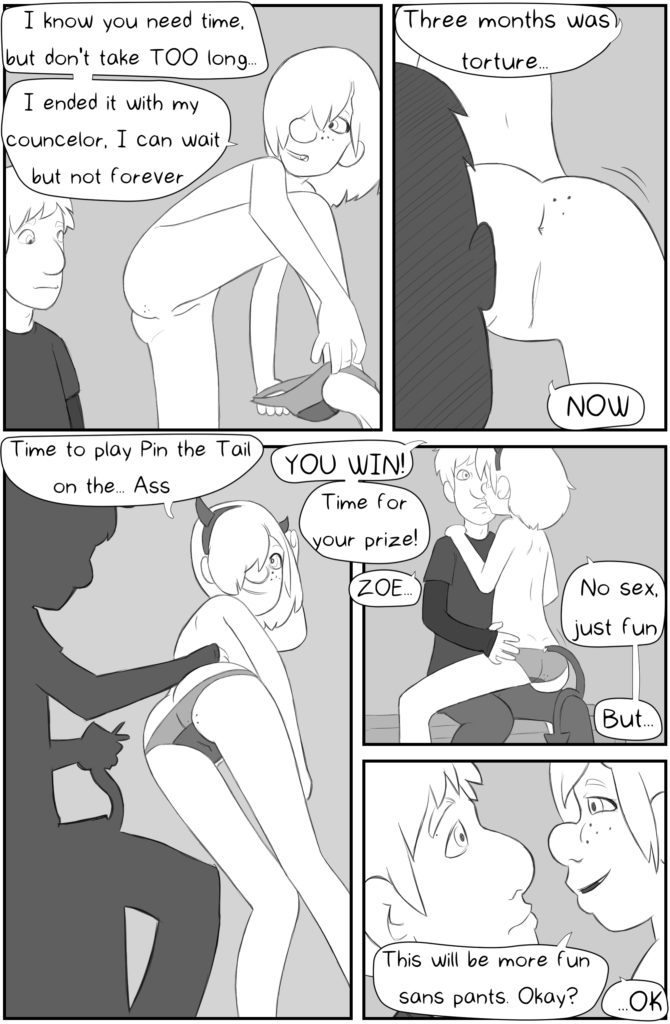 Things are heating up.
Next week I will be posting 2 pages, but think it will be the last time I do 2 pages. I need to start steering my attention towards the VDSD comic which I want to be 6 pages long, and hopefully in color. I finished page 7 earlier today and have page 8 sketched. If I get it finished tomorrow Then I might do an extra week with 2 pages but all depends on where things are when I start my work week.
Unconnected to anything, but I discovered a new band the other day and have been listening to this song on repeat while drawing all day today. If you like stuff like Royal Blood or Arctic Monkeys give them a listen, really good song and the few other songs I've heard by them (as well as his old band) are good too.