on
March 5, 2021
at
12:38 am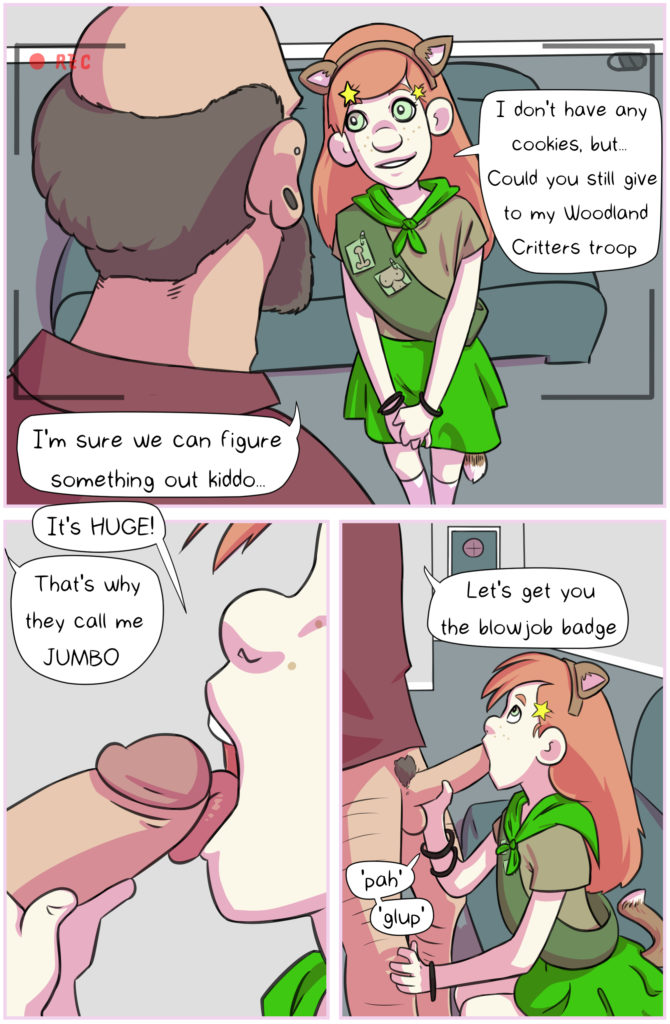 Start of a new arc and a new chapter. Damien left her at the gameshop so she went home with the 2 guys from the porn shop, this arc will be her filming multiple pornos with them. Might be a littel confusing at times, they are in character on this page but there will also be behind the scenes stuff as well. Probably would of been smart to change the hue a bit to make it easier to differentiate between what is being filled and them just there talking. Might look into that after I get the rest of the way better.
Sorry for no shippon this week. For those that didn't see my little post, I have had some medical stuff come up. Vertigo, bad. I've had ait a few times before but it always went away after about 30 seconds to a minute. It has been almost 3.5 days and still hasn't completely gone away. The first day was torture, I was throwoing up constantly and then went to the urgnet care where they saw me walking like a drunk in and they emmediately gave me a room afraid I'd fall and hurt myself in the lobby. They didn't do much for me, too afraid of the fact that I was super yellow due to the dehydration of puking everything for a day up. So they called the ER and made me go there, at the er I was able to get what is pretty much the same as over the counter motion sickness meds and that took care of the puking and it maybe took about 20% of the actual vertigo away, but not much that they could do. I hear there is a physical therapy that helps and I tried 2 manuveres read about online, but either they don't work or I did them wrong because they didn't do anything for me. Things aren't as bad now, it is more like double vision than actual spinning. My eyes can't focus on things sort of like if I was walking around without my glasses on. I can draw a bit and am doing some drawing to not completely lose this time but the art isn't as good obviously. At the rate things have improved I am hopeful that by the end of tomorrow night this should be a distant memory. Main fear is when the medical bill shows up. I need to figure out how to get medical insurance as I need to follow up with a doctor on some things found but that's a problem for another day. Right now am just trying to get back to normal. I managed to get a shippon page done so there will be one to post this coming week and I have a buffer of 2 more Zoe's done before this vertigo struck so shouldn't be any further delays on posting. If this doesn't go away as soon as am hoping I might be a bit delayed on commissions and ILMB for next week but I think I should be fine.
I'll update the post whenever I am back at 100%.