on
May 25, 2020
at
11:08 pm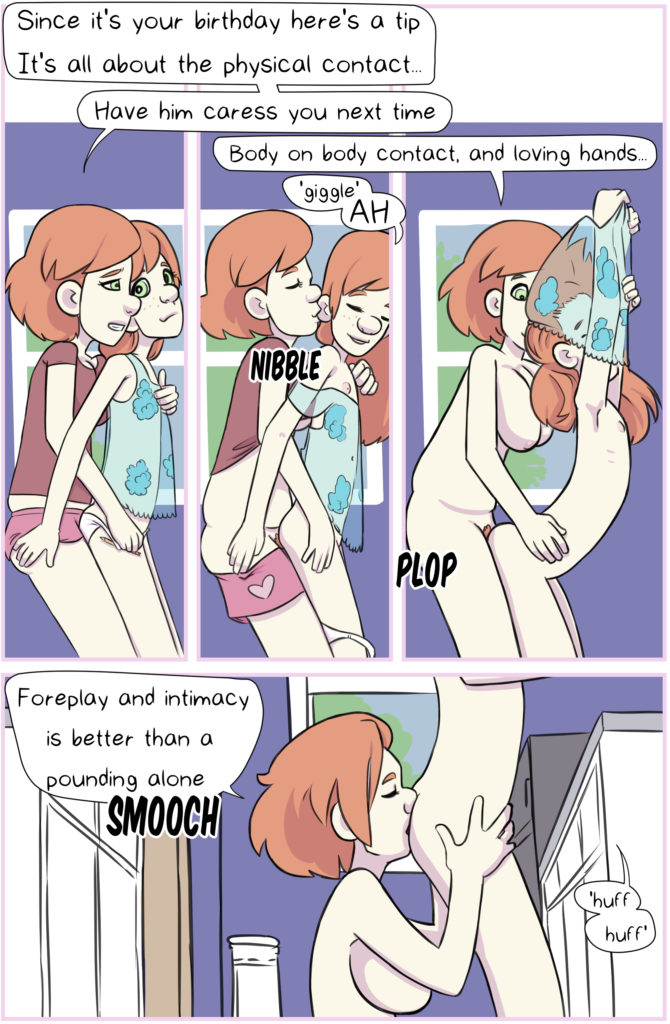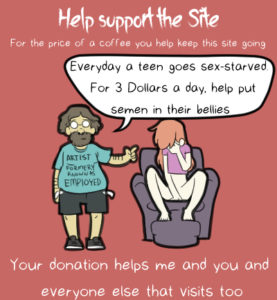 Thanks to everyone who has donated this past week. Had a great turnout. I would especially like to thank Msquared who cheerleaded a lot for donations, as well as gave generously himself.
So it is starting. This weeks 2 pages will be setting up for the big Dildo Party arc starting next week. I am currently in the middle of lining the first page of the next arc and gunna try to make it the biggest arc I've ever done with tons of different toys featured, so if there is something you'd like to see feel free to suggest it (only thing off the table is oral sex as Abi is rationalizing this by saying "at least it isn't sex, technically"). Some things I want to do is there is a big double dildo called the "nightcrawler" that they will use, as well as Zoe opening up to anal (Also off limits, no anal for Abi, it will take Tommy to convince her to cross that line). Each will also strap on fuck the other, but as I said, feel free to offer up things you'd like to see make an appearance, as long as it isn't too far out of character or too extreme (no pee stuff yet) I'll try to make it happen even if only in a montage of sex pics.
So if you haven't already done so be sure to go check out the sites homepage for the Panty Protection stuff. There will be nearly a month of sketches because of the donations already received, and if any more of you awesome guys and gals (always surprises me that any women would be into this comic, but there are a couple) want to donate, please don't hesitate. Added more rewards, in a little over 100$ you all get a one shot comic of Jordan from ILMB getting triple penetrated by Tommy, Damien, and Caleb, and higher rewards as well.