Zoe 6-3
on
June 4, 2020
at
10:54 pm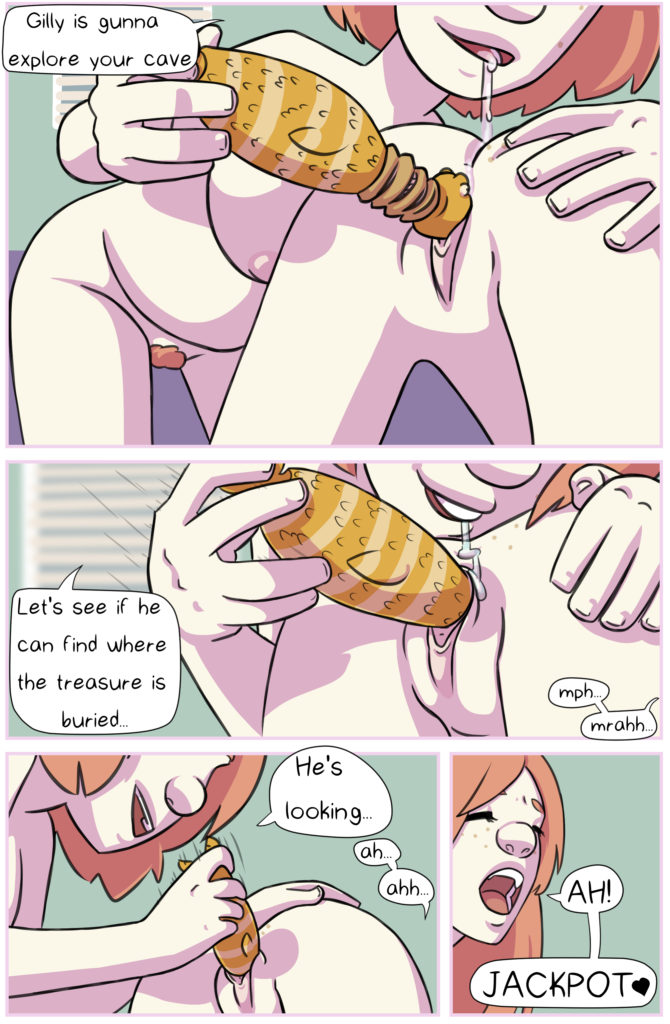 Zoe finally got her orgasm.
Remember you can see pages early by donating to my Ko-fi and that also moves that meter up closer to a comic arc of Zoe licking her own vagina till she orgasms. Also the meter is only 33$ away from a one shot of Jordan (from ILMB) getting triple penetrated by Damien, Tommy, and Caleb.
Those of you that have donated to Ko-fi or are Sponsus supporters be sure to remember to check out the new Zoe page that will be live after I finish writing this.
And remember to suggest toys for Zoe Have some out there ideas like this fish in mind but more traditional things as well.