on
August 20, 2021
at
6:21 pm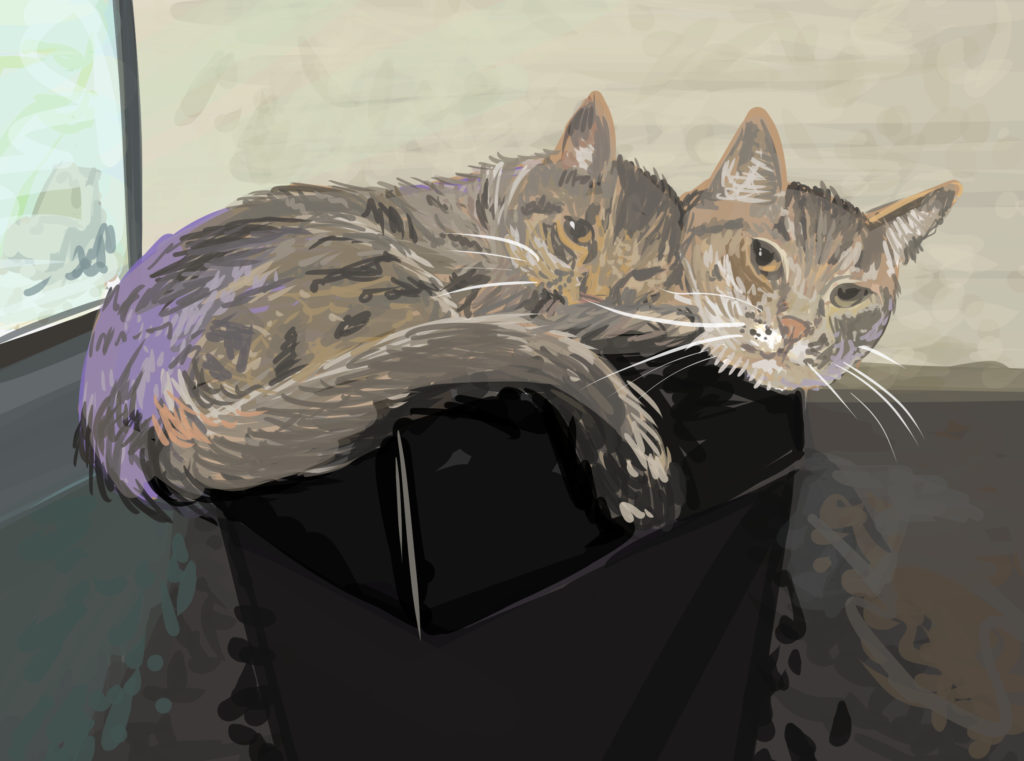 If you've been a long time visitor you might remember back to last Halloween when 2 starved cats showed up on my porch and I took them in (and was attacked violently by my own jealous cat). They have been 2 of the nicest cats I've ever owned and are just super sweet.
Anyways, been thinking about trying my hand at actual painting to do up paintings to give out to family for christmas, but I am not a painter, so trying to practice digitally, which is a very different process than comic style art (no outlines and no flat coloring, instead building things and trying to capture things more realistically).
Really happy with how this practice came out and wanted to share for anyone that is interested in how these 2 kitties are doing.